Welcome
We are a family owned and operated establishment and take pride in growing quality nursery stock since 1980.
With multiple root pruning, minimal basket sizing and close attention to the root flare area, we feel you are obtaining the best tree stock in the area. All these steps lessen the shock of transplanting and help the tree to quickly establish in your yard.
We would like to invite you to come by and let us show you the difference in our trees and shrubs.
Where are we?
Turn at the catsup bottle. Follow South Clinton up for about a mile and a half and the Farm is on the right.
Or turn right on Bethel Mine Rd. (across from Hollywood Heights Rd.) on 159 coming from Fairview Heights. Curve left then right. At 3 way stop turn left, then left again onto S. Clinton. The Farm is on the left.
Contact us
1406 S Clinton Road
Caseyville, IL 62232
Phone: 618 344.5963
Fax: 618 344.9871
The magnificent deciduous Weeping Baldcypress
Louisa Crabapple
Louisa is a weeping, pink-flowered crabapple tree that typically matures to 12-15 feet tall and as wide. Red buds open in spring to single fragrant pink flowers which are attractive to bees. Flowers are followed by small lopsided crabapples that mature in fall to yellow with a rose blush. Crabapples typically persist well into winter and birds are attracted to the fruit.
© Crain Tree Farm and Nursery
Tree and Shrub Health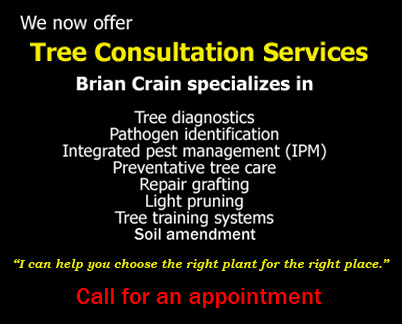 Rich says...
We can't stress enough the importance of watering your new trees. Even through winter.

Sour Gum/Black Gum/Black Tupelo
Nyssa sylvatica
'Wildfire'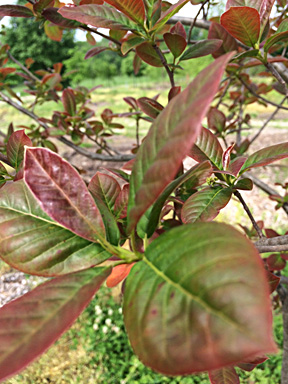 Need a 30-foot shade tree that's beautiful all year long? Nyssa sylvatica 'Wildfire' will definitely impress you.
Winter Interest
Winterking Hawthorn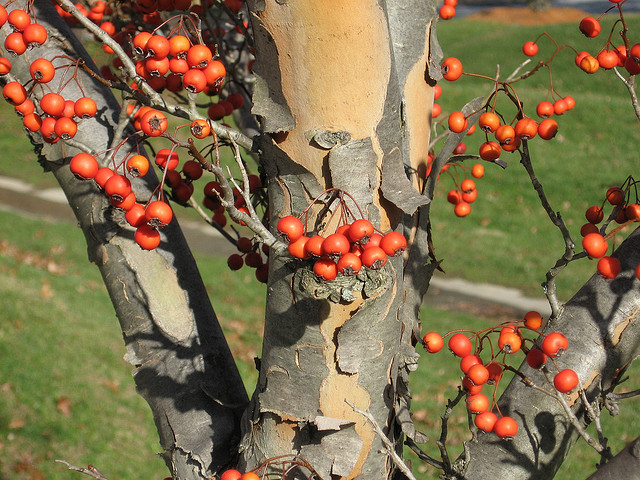 Edible! I have tried the haws, they're not bad. I can see why the birds love them. Peeling bark is interesting. Spring flowers are also very beautiful! ~ Karen
Hardy Rubber Tree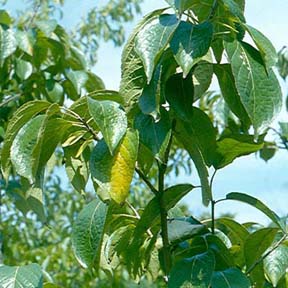 Eucommia Ulmoides makes an excellent shade tree with great summer foliage that is virtually free of pests.