Crain Tree Farm and Nursery
We are plant people and take pleasure in sharing our knowledge with you to ensure
you will get the most enjoyment from your plants and landscapes.
Office hours: 8 am - 4 pm Mon - Sat.


We can provide planting service for your trees or supply you with easy instructions and expert advice to plant them yourself.
Our trees and shrubs are balled in burlap and easy to handle, making planting less traumatic for you and your trees.

Pruning Questions?
Pruning is necessary for controlling size and shape, crossing branches, flowering and fruit development. It also removes dead, diseased, weak, or broken limbs, and can be used to stimulate new growth.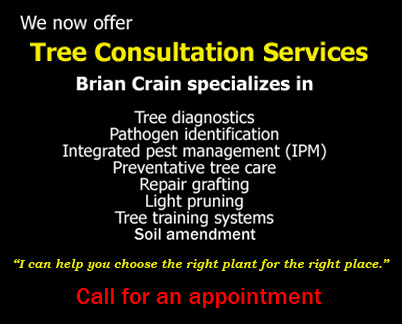 © Crain Tree Farm and Nursery